Refurbished Network Equipment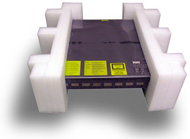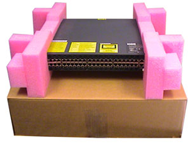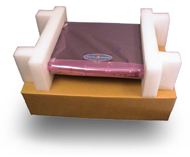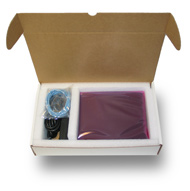 We make great efforts to test and package our equipment. Previous configurations and passwords are of course erased. Below is the steps items delivered to end users undergo.
Preparation
Dust cleaning. Inside and outside.
Removal of client stickers and logos.
Fans are tested. Defective, noisy or vibrating fans are replaced.
Lithium battery is replaced (commonly used for real time clock or config storage).
Old configurations and passwords are erased.
RAM, flash memory and additional components such as expansion cards are installed according to customers specification and tested together.
Testing
All interfaces are tested. We have configurations and procedures ready to test most interfaces, including Ethernet, V35, ISDN BRI/PRI, G.703, AUX ports, ATM, Token Ring etc . If we can't properly test a particular interface for some reason you will be notified prior to delivery.
And, yes, for a 48 port switch, we do really verify each and every port!
If the interface belongs to a expansion card, we install it in a host chassis to test it.
Device manufacturers own self tests are executed, such as RAM and flash self tests, voltage level check from power supply and fan speeds.
Serial numbers, hardware revisions and other useful device information is recorded for the test report.
Preconfiguration & Labeling
Warranty label showing contact information and warranty end date
A label showing the install date of the battery (if the Lithium battery was changed)
Preconfiguration and labeling of the device according to customers specs (this is an extra service, contact us for pricing)
Packaging
We custom make packages in house. Our aim is to create packages that withstand a drop from 1 meter without causing a product shock larger than 50G. And still make its volume small enough to minimize freight surcharges.
We prefer high quality packaging materials with well established cushioning properties and use computer tools to aid in the design.
Yes we try to stay away from bubble wrapping!
The photos on this page is examples of packaging we do.
Console cables, null modems and adapters required to configure the device is added.
Rack mount kit, rubber feet and power cable is added.
A report with serial numbers and performed tests is added.
Shipping
We can ship on your freight account or on ours. Contact us for a quote. We are happy to help.