VOIP demo kit Avbrottaren showed at Swedish World Skills competition
The Swedish World Skills competition in Malmö gathered high school students to compete in crafts such as welding, painting, mechatronics and floristry. Stril Networks sponsored the competitions in network administration and displayed the VOIP demo kit Avbrottaren.
Read more about Avbrottaren here >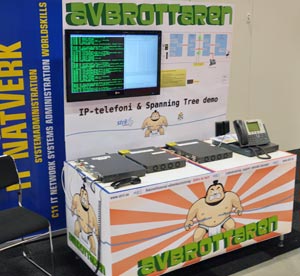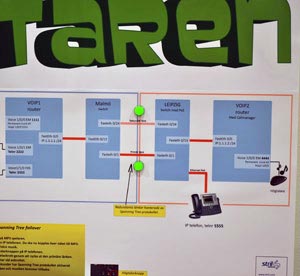 Stril Networks VOIP demo kit Avbrottaren. Many thanks to Anders Lantz at Katrineholm Technical College for the nice LEDs indicating network traffic activity.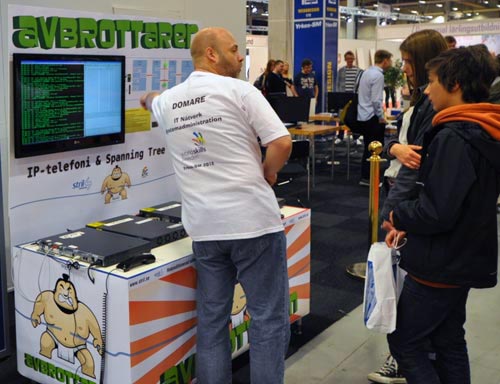 Anders Lövgren from It Gymnasiet in Västerås enthusiastically demonstrating Spanning Tree and VOIP for visitors.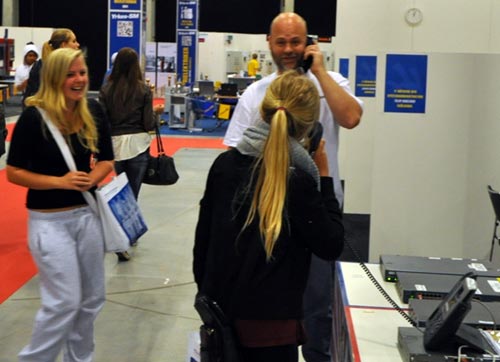 Voice over IP is fun!