Refurbished Network Equipment
Stril Networks supplies refurbished network equipment, services and support. From small interface converters to big core switches.
Products
Switches, routers, modems, interface converters, cables etc. From manufacturers such as Cisco, Extreme Networks, Juniper and RAD.
Equipment is fully tested, cleaned, well packaged and warranted.
We go the extra mile to supply Refurbished Equipment - Better than New!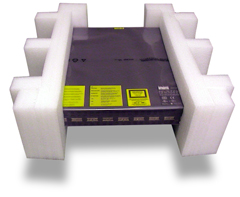 Services
12 years of testing and customer support for hundreds of switch and router models has given us much technical experience.
Maybe your Cisco router died and you need it repaired and configuration recovered? Or need configuration help?
We have a 1000 square meter lab and warehouse outside Stockholm to simulate and troubleshoot client configurations.
Solutions
Solution = Product + Service.
If you have technical networking problem, we would be happy to help.
We can make the network design, provide the equipment, configure it, install it and take care of hardware support and maintenance. Examples of solutions we helped clients with:
X25 protocols translated into SSH and TCP
Firewall configuration and maintenance
Tunneling E1 lines over IP
Optimized access server for credit card terminals