VOIP demo kit "Avbrottaren" showed at college expo
Katrineholm's college expo 24th April was visited by high school students to learn about college education programs. Stril Networks VOIP demo kit "Avbrottaren" was showed by Katrineholm's Technical College to demonstrate networking in a fun way. Student visitors could try Voice over IP, play with fiber cables, and test Layer 2 redundancy with Spanning Tree.
Read more about Avbrottaren here >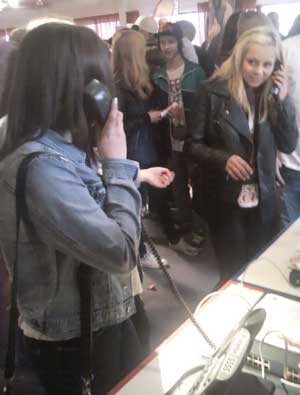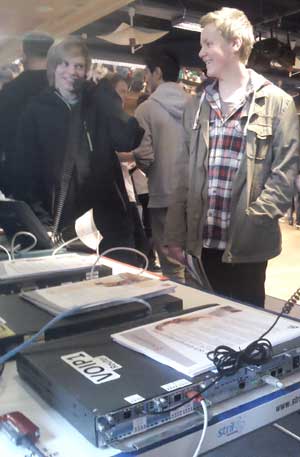 High school students testing the VOIP network demo kit "Avbrottaren".